For woodworm treatment solutions across Surrey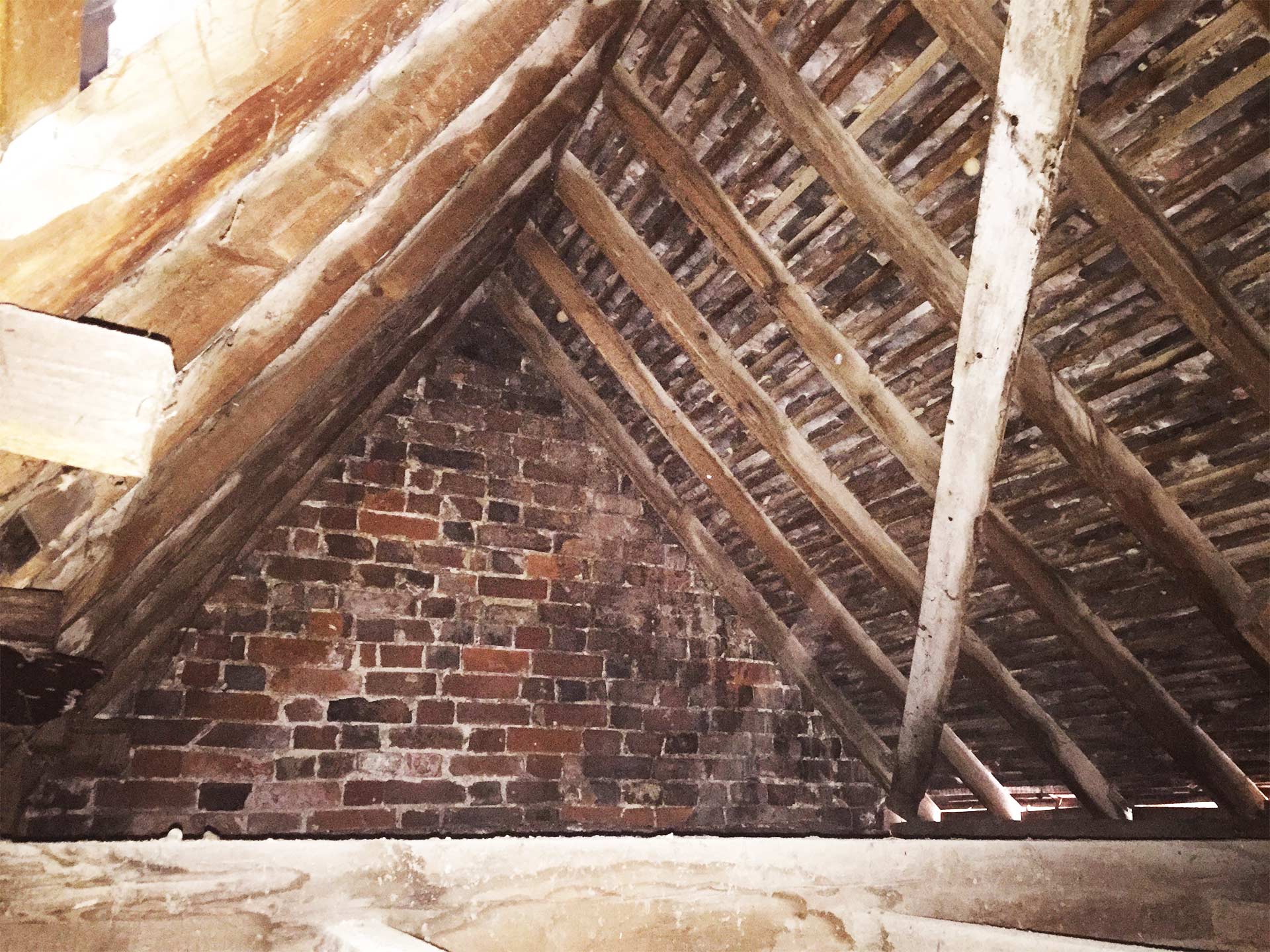 Woodworm Treatment Solutions in Surrey
Woodworm infestation is a serious condition and one that needs treatment as soon as possible. It is a common problem in any home with exposed wooden beams and can result in major structural damage.
Here at The Damp and Timber Company, we have been treating woodworm-infested homes across Surrey for years. Our highly-trained and experienced specialists know all the warning signs that woodworm has set up home in your timbers. We also know how to identify the various types of wood-boring insect that fall under the general umbrella term of 'woodworm'.
This experience and expertise are essential if you want to get rid of your unwelcome guests quickly and effectively. Different species and their larvae act in different ways and require alternative methods to eradicate them from your wood.
The Damp and Timber Company ensures fast and efficient woodworm treatment every time. From our Redhill base, we cover the whole of Surrey and some surrounding areas. This include properties as far afield as Reigate, Crawley, Dorking, Horsham, Oxted, Sevenoaks, and beyond.
Woodworm Treatment Solutions in Surrey
As a well-established woodworm treatment company in the Surrey area, we have much to offer our customers across the county. Here is what you can expect from us…
Woodworm survey
The first step towards treating any woodworm infestation is identifying the extent of the problem. Our team of specialists will conduct a full survey of your timber, looking for tell-tale signs of habitation. From there, we can establish the severity of your woodworm problem and decide upon our next steps. We will discuss our findings with you before proceeding.
Conclusions and next steps
There is more to woodworm surveys than confirming the presence of woodworm. Our surveyors determine the specific species of boring insect and how far along it is in its life cycle. They will then recommend the most effective treatment for the property. As part of their survey, they will also identify other structural damage, including dry rot and damp.
Woodworm treatment spray
We utilise a water-based chemical spray that kills the insects themselves as well as their larvae. This is administered to all affected timbers and is known to be fast acting and effective at eradicating woodworm. Where the infestation is particularly severe, we may perform several passes to ensure we have caught all of them.
Timber repairs
Once we are satisfied your woodworm infestation has been destroyed, we check out the damage done to the timbers. Where it is not too extensive, we can introduce a resin sealant to repair the timbers. This is injected into the bore-holes, setting hard to restore the timber's original strength. This is our preferred method as it causes minimal disruption.
Timber replacements
Of course, sometimes the damage is too great to be able to risk a resin injection repair. In these instances, the only viable solution is to remove the damaged timbers and replace them with new ones. This is an essential part of the job, especially if the structural integrity of the property is under threat.
Specific remedies
Certain types of wood-boring insects require more specific treatments. For instance, merely spraying the timbers is not enough to kill off death watch beetle larvae. These live deeper in the wood, so the treatment must be injected into the boreholes. Our team are all fully-trained and experienced professionals, so will always know and recommend the right solution.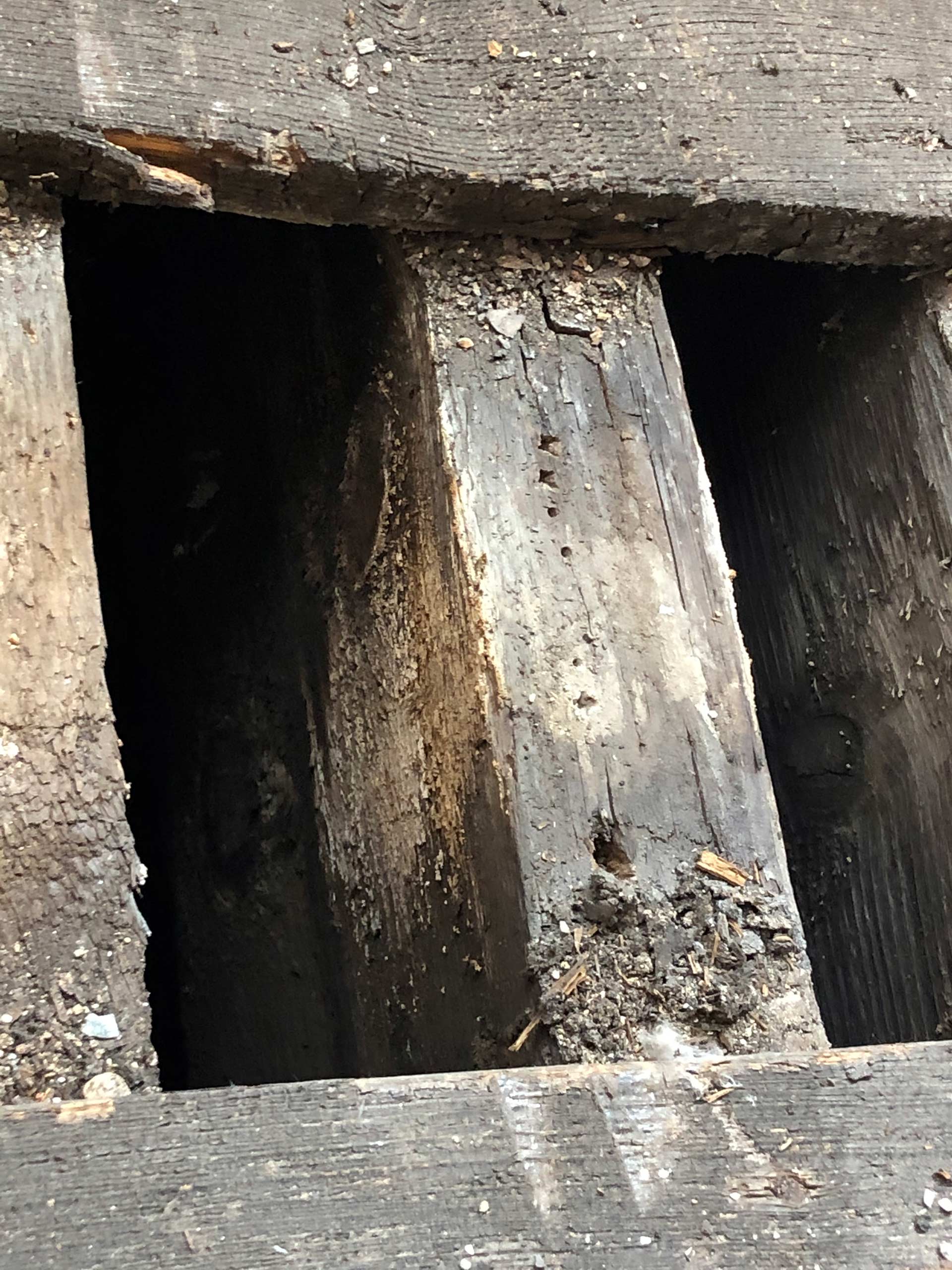 Your local woodworm treatment company
We operate out of our main office in the Surrey town of Redhill. From here, our team of professional woodworm treatment specialists travel across the county, assisting domestic customers and commercial clients alike. Wherever you are based in Surrey, The Damp and Timber Company can help. This includes our valued customers in Reigate, Crawley, Dorking, Horsham, Oxted, Sevenoaks, and beyond.