For damp proofing solutions in Horsham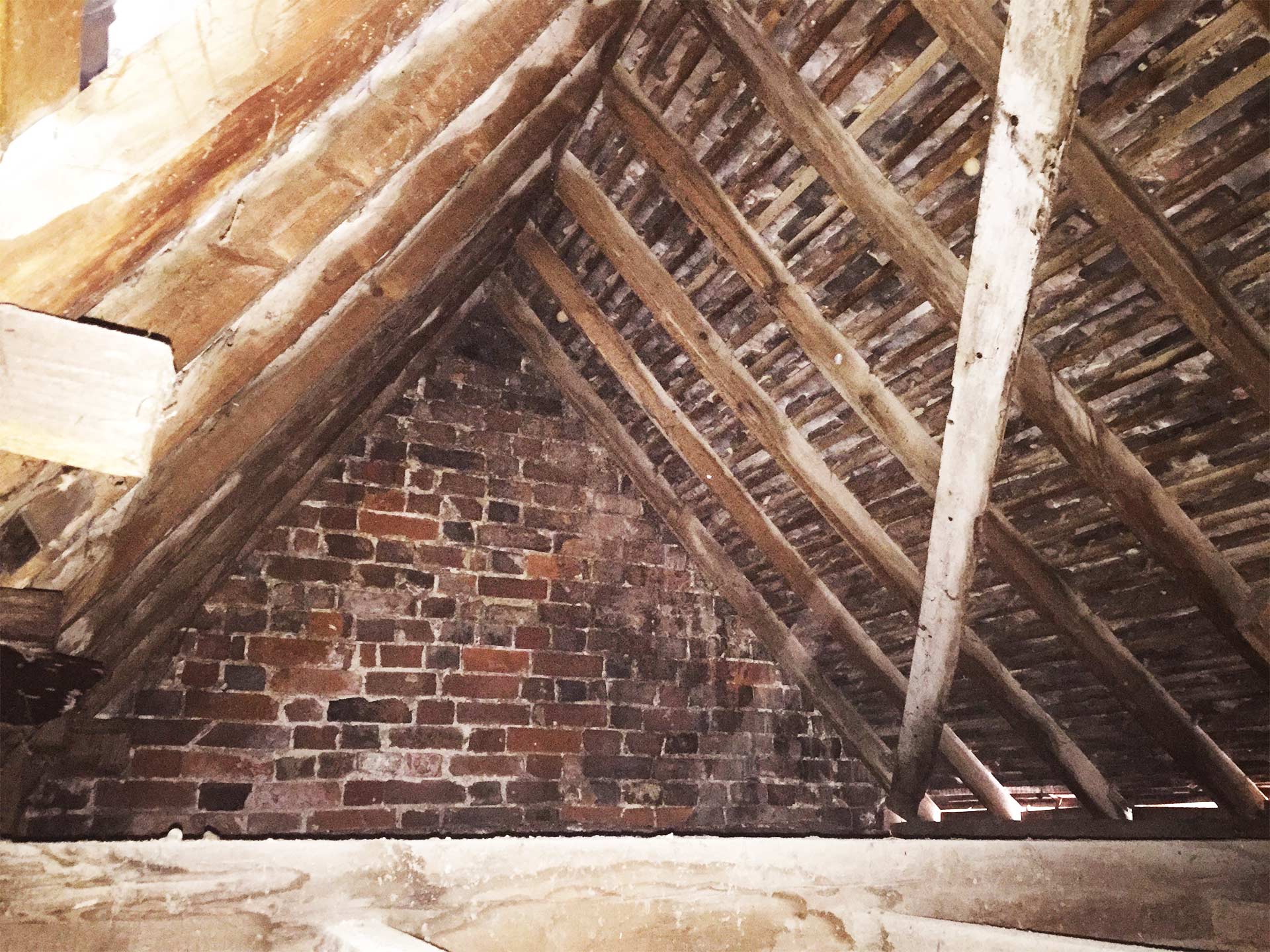 Damp Proofing Services in Horsham
We provide essential damp proofing solutions and timber treatments to customers in Horsham and beyond. Whatever sort of damp, rot, or infestation you might be suffering from, The Damp and Timber Company can help. We deal with wet rot, dry rot, rising damp, woodworm treatment, and so much more. This does not even take into account our property survey solutions or our basement waterproofing. Whatever you need from us to eradicate unsightly damp, give the team a call today.
Damp Proofing and Timber Treatment in Horsham
As a well-established damp proofing company in the Horsham area, we have much to offer our customers in the town. Here are some of our more popular services…
Damp Proofing in Horsham
Damp proofing tends to come in two main varieties: Damp Proof Course (DPC) and Damp Proof Membrane (DPM). Whichever one you choose; it requires trained and qualified professionals to install correctly. At The Damp and Timber Company, we have been installing high-quality damp proofing in Horsham for years. This expertise ensures a high standard of workmanship every time.
Rising Damp in Horsham
Rising damp is a common problem in properties throughout Horsham. It is caused by groundwater being drawn up through bricks and timber by capillary action. To combat it, you need seasoned damp proofing professionals like The Damp and Timber Company. We put together a quick and effective solution to meet your specific problem.
Wet Rot and Dry Rot in Horsham
The key to eradicating both wet rot and dry rot is to locate the cause first. This is often a physical leak allowing water into the property, or it is excess humidity or condensation. Once this has been identified, it is a simple matter to remove the source of the rot. Then we can repair the damage to your timbers.
Property Surveys in Horsham
Property surveys are insisted upon by lenders up and down the country, prior to releasing mortgage funds. At The Damp and Timber Company, we provide in-depth surveys and detailed reports for all Horsham customers. Our reports list all evidence of damp in a property, together with practical solutions for removing it.
Basement Waterproofing in Horsham
We provide essential basement waterproofing solutions in homes across Horsham. Basements are often prone to damp, often being poorly-ventilated and built below the water table. With the right waterproofing solution, you can free up a lot of extra space in your house. Not only that, but a dry, functional basement can also add to the property's value.
Woodworm Treatment in Horsham
There is a wide variety of wood-boring insects that share the generic term of woodworm. Noticeable by the small holes they leave in your timbers, if left unattended woodworm can seriously weaken your home. At The Damp and Timber Company, we provide fast and effective treatment to eradicate these insects. In addition, we repair or replace any damaged timbers.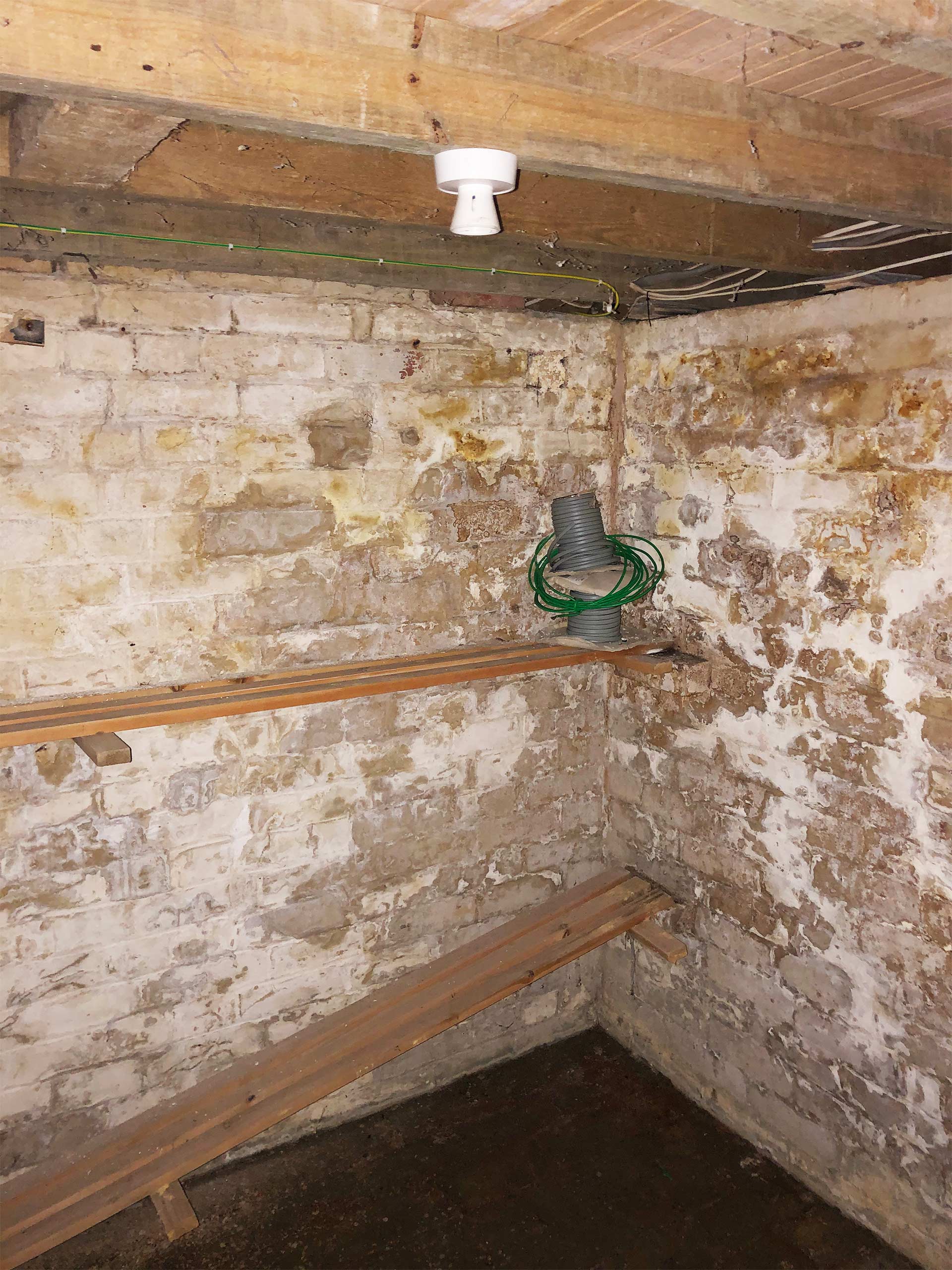 Your local damp proofing company
The main office for The Damp and Timber Company can be found in Redhill, Surrey. This leaves us well-placed to assist our valued customers in Horsham. Our team of damp proofing experts have completed the journey hundreds of times. Being only half an hour away down the A23, we can guarantee a prompt and punctual service, every time.