For damp proofing solutions in Sevenoaks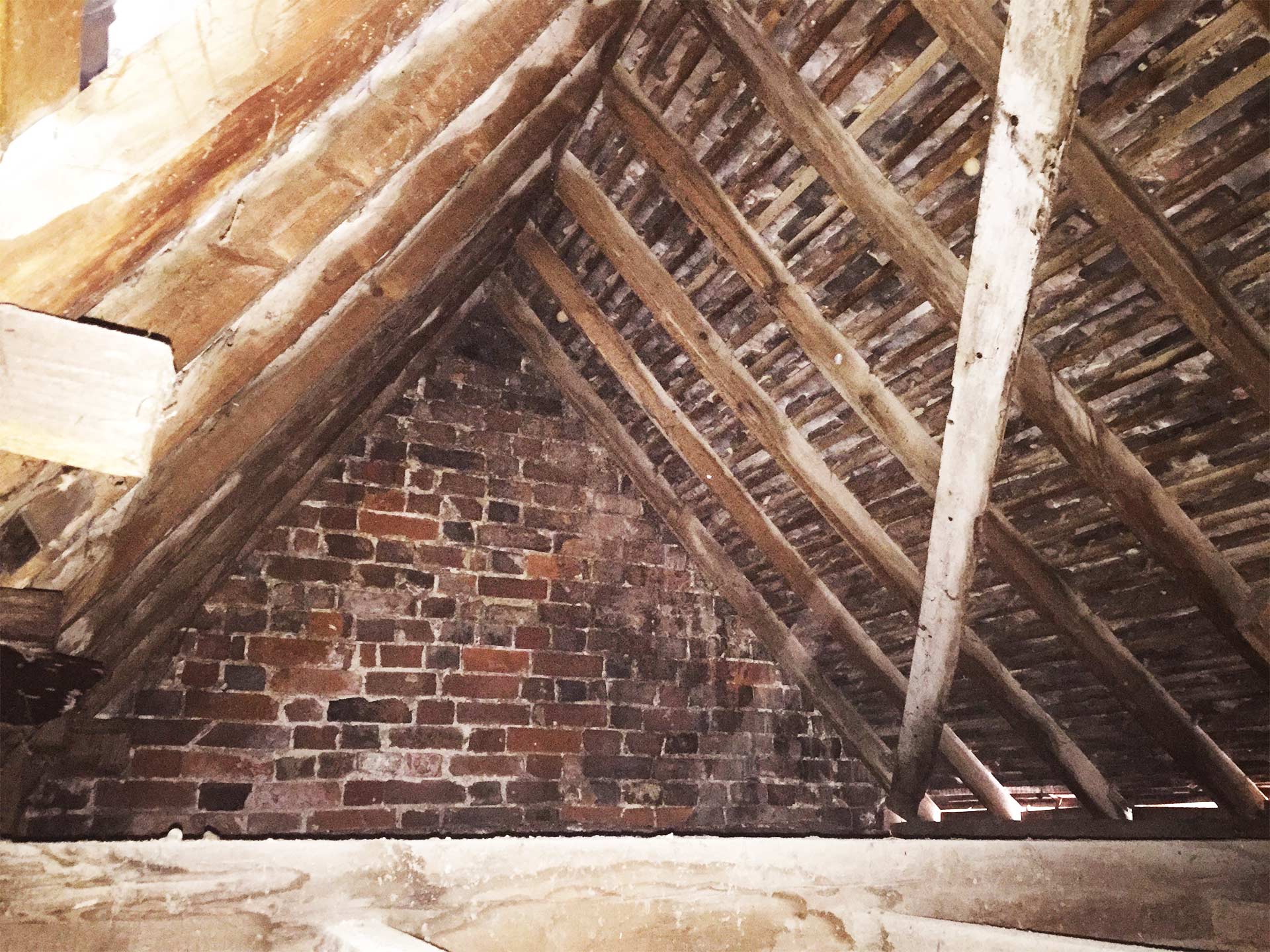 Damp Proofing Services in Sevenoaks
Working from our Redhill office, The Damp and Timber Company has been serving customers in Sevenoaks for years. Our team of damp proofing experts regularly make the half-hour run between the towns providing assistance wherever its needed. We install damp proofing and basement waterproofing, as well as wet rot, dry rot, and woodworm treatment. We have a reputation for quality and hard work across the town – one that we work hard to maintain.
Damp Proofing and Timber Treatment in Sevenoaks
As a well-established damp proofing company in the Sevenoaks area, we have much to offer our customers in the town. Here are some of our more popular services…
Damp Proofing in Sevenoaks
There are two main methods of damp proofing that we employ here at The Damp and Timber Company. A Damp Proof Course (DPC) inserts an impermeable waterproof layer direct into your brickwork. A Damp Proof Membrane (DPM) uses a physical barrier to achieve the same effective. As damp proofing experts, we will advise you on your best option.
Rising Damp in Sevenoaks
Rising damp occurs when there is a break or a bridge in your damp proofing. This allows water to be drawn up from the ground through capillary action, resulting in that familiar tide mark effect. Resolving the issue is easy enough, normally requiring little more than a Damp Proof Course injection to seal the gap.
Wet Rot and Dry Rot in Sevenoaks
Wet rot and dry rot are examples of a fungal infestation in your home. They have different effects but can be treated in more or less the same manner. It is essential that both wet rot and dry rot are dealt with as soon as possible. Left to their own devices, they can cause irreparable damage.
Property Surveys in Sevenoaks
Whether you are selling or buying a property in Sevenoaks, you will need to invest in a property survey. This service evaluates the extent of damp in your home and identifies the causes of it. This allows you to take the appropriate steps to damp proof the building based on a professional assessment.
Basement Waterproofing in Sevenoaks
Without proper treatment, basements tend to be damp and humid environments. There is normally little ventilation (allowing condensation to build up) or they are built below the water table. Luckily for our Sevenoaks customers, there are several solutions to this problem. We provide a high standard of basement waterproofing solutions to home across the town.
Woodworm Treatment in Sevenoaks
There are many different types of woodworm, but they all cause serious problems for our customers in Sevenoaks. They burrow deep into household timbers, laying their eggs and producing larvae that feed on the wood. Fortunately, The Damp and Timber Company is on hand to identify and eradicate all types of woodworm infestations.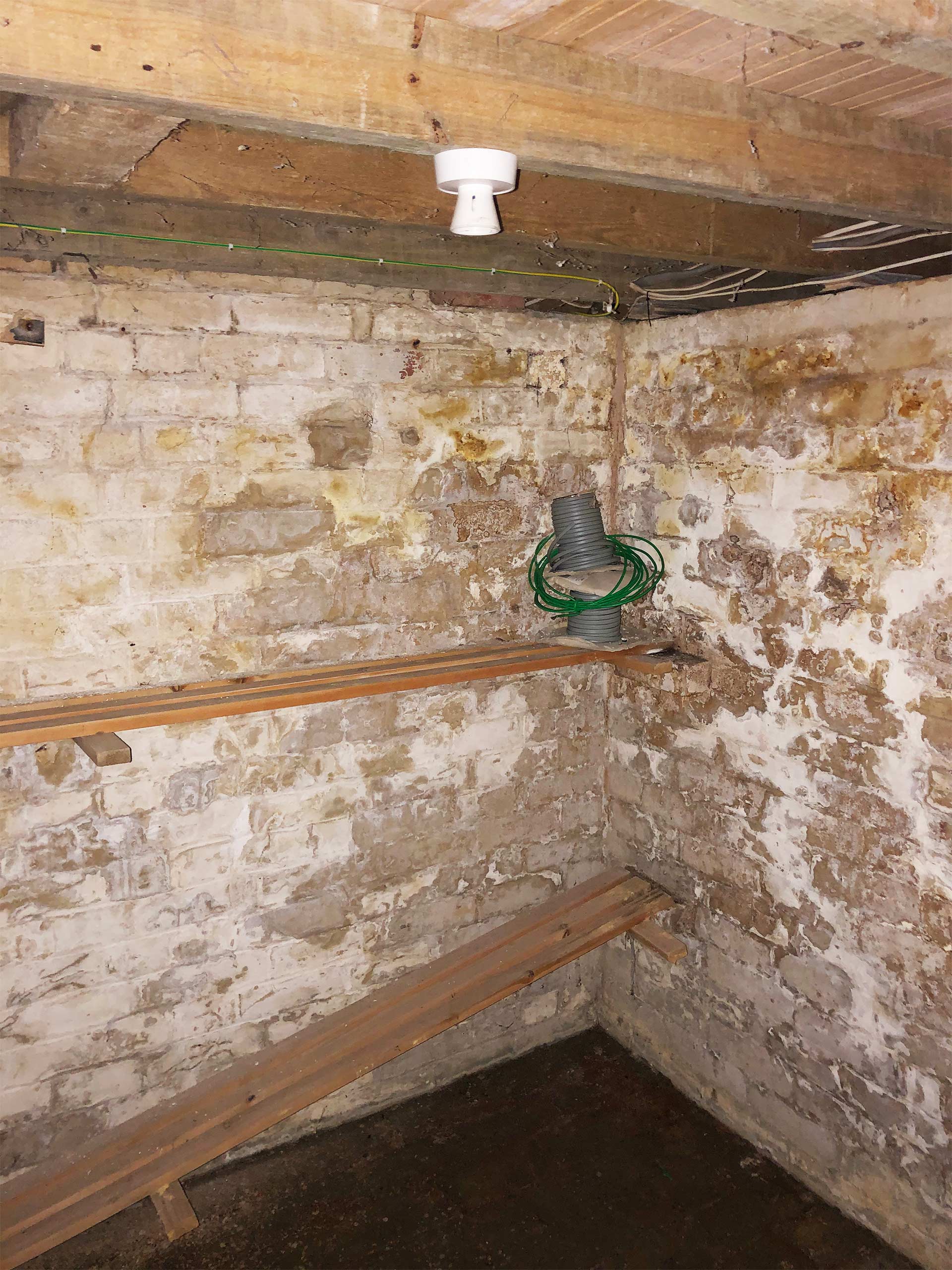 Your local damp proofing company
If you are an individual or business based in Sevenoaks, then you are in luck. The Damp and Timber Company is based in nearby Redhill, meaning we are only a half-hour drive from our Sevenoaks customers. What this means for you is a prompt and punctual arrival for any damp proofing project you hire us for.