For damp proofing solutions in Redhill
Damp Proofing Services in Redhill
The Damp and Timber Company has been part of Redhill's home maintenance industry for years. We have a long association with the town and are proud of the help we provide to our neighbours. Our team of damp proofing professionals are all from the local area. We work hard to eradicate damp, wet rot and dry rot, woodworm, and more in houses across our hometown.
Damp Proofing and Timber Treatment in Redhill
As a well-established damp proofing company in the Redhill area, we have much to offer our customers in the town. Here are some of our more popular services…
Damp Proofing in Redhill
Damp proofing is a simple solution to a serious problem. Available in two main varieties, which one you choose should really depend on your situation. As damp proofing experts, we will recommend the most effect method to our Redhill customers. This could be either a Damp Proof Course (DPC) or a Damp Proof Membrane (DPM).
Rising Damp in Redhill
If your Damp Proof Course is bridged or broken, you may end up with a case of rising damp. This is caused by capillary action drawing water up through porous building materials like timber, bricks, and mortar. The solution is normally a simple Damp Proof Course injection, but a Damp Proof Membrane may sometimes be required.
Wet Rot and Dry Rot in Redhill
Wet rot and dry rot tend to affect your household timbers, though wet rot can also infest masonry. Both are a form of fungal infestation that eats away at the wood and brickwork. Before we can remove the rot, we need to identify the cause – often a leak, excessive humidity, or condensation.
Property Surveys in Redhill
We perform property surveys for private individuals and businesses across Redhill. We inspect the entire property from the chimney stack to the basement, checking for signs of damp and water ingress. We produce detailed reports that do not just list our findings, but also recommendations for repair.
Basement Waterproofing in Redhill
Basements are often susceptible to damp, and it is easy to see why. Built beneath the water table and often lacking for ventilation, it is easy for water and moisture to seep in. Our basement waterproofing services see that you never have to worry about damp problems again. We provide an effective and long-lasting solution.
Woodworm Treatment in Redhill
There are many wood-boring insects that lay their eggs in household timbers, resulting in an infestation of woodworm. Fortunately for our fellow Redhill residents, The Damp and Timber Company knows how to get rid of them. We use a water-based solution to kill off any larvae, then we can either repair or replace the timbers, depending on the damage.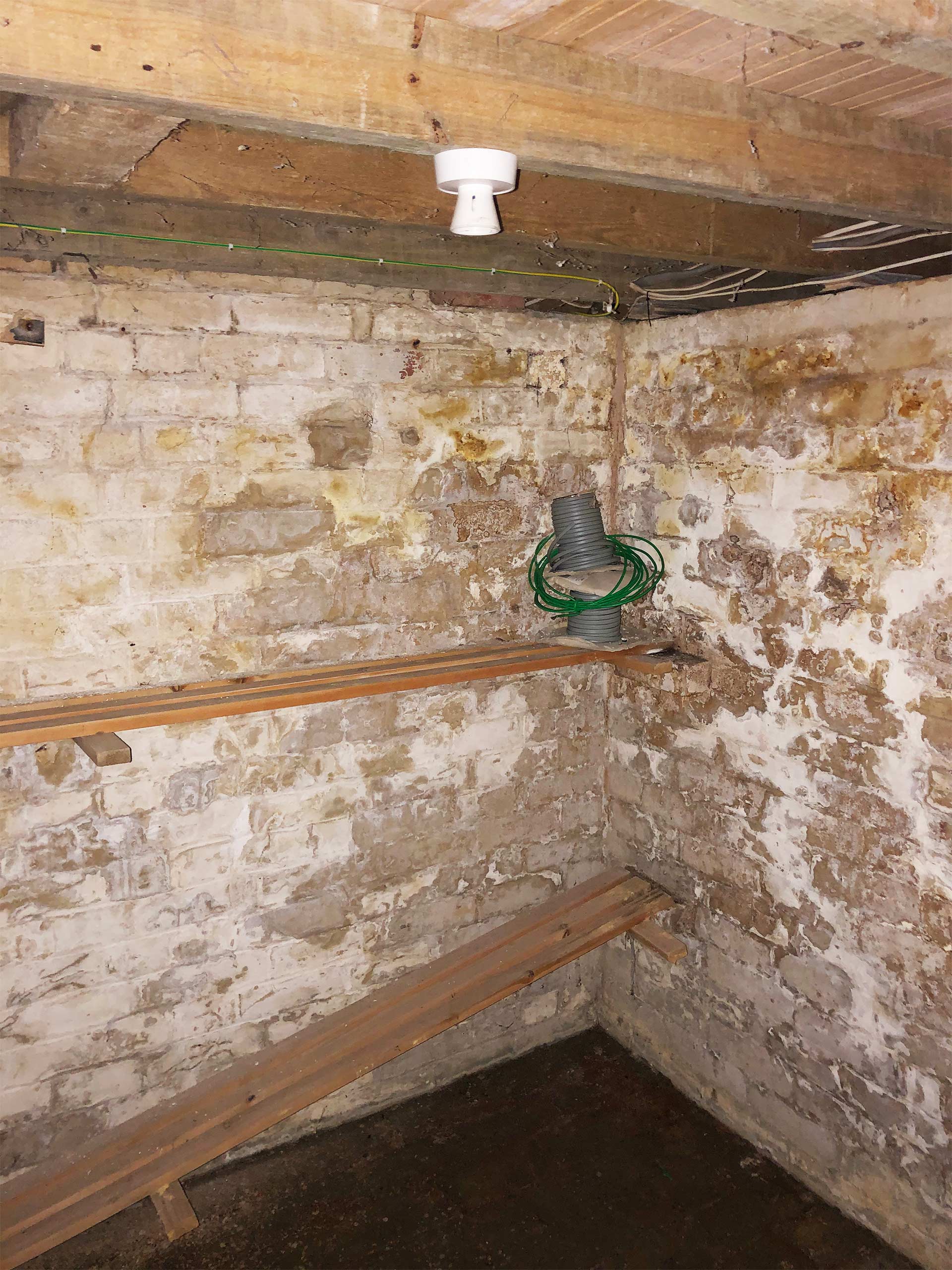 Your local damp proofing company
If you live in Redhill, then you are lucky enough to have the region's top damp proofing specialists on your doorstep. The Damp and Timber Company has been trading in the town for years, providing damp proofing solutions and more. Being so close, you are assured a prompt and punctual service, every time you call us out.