For damp proofing solutions in Oxted
Damp Proofing Services in Oxted
Here at The Damp and Timber Company, we have been working for the people of Oxted for years. We provide essential damp proofing and timber treatment solutions across the town and beyond. From basement waterproofing and property surveys to wet rot and dry rot, we handle it all. For our valued customers in Oxted, we are only ever a phone call away, whatever your damp problems may be.
Damp Proofing and Timber Treatment in Oxted
As a well-established damp proofing company in the Oxted area, we have much to offer our customers in the town. Here are some of our more popular services…
Damp Proofing in Oxted
Damp proofing comes in two main varieties – Damp Proof Course (DPC) and Damp Proof Membrane (DPM). While both processes are different, they achieve the same effect. That is, they place a waterproof barrier between your home and the outside environment. At The Damp and Timber Company, we always recommend the method best suited to your situation.
Rising Damp in Oxted
Rising damp can be a hugely frustrating occurrence. Not only is it damaging to your walls, but it leaves ugly tide marks across your wallpaper. Caused by a break or a bridge in your damp proof course, it is easily resolved with a DPC injection. Call The Damp and Timber Company today and see how we can help you.
Wet Rot and Dry Rot in Oxted
Wet rot and dry rot are both destructive fungal infections that damage and weaken the timber in your home. As such, they need to be dealt with as soon as possible. We carefully remove any fungi before sterilising the affected area. Where we can repair the woodwork, we will. Where there is too much damage, we will replace it.
Property Surveys in Oxted
A full property survey is expected of you when selling or buying a property in Oxted. At The Damp and Timber Company, we make the process simple for you. We perform a full damp inspection of the property, from roof to basement, looking for signs of leaks, damp, or other water ingress. We also provide our recommendations for treatment.
Basement Waterproofing in Oxted
To make the most of your basement – be it for storage, work, or living space – you need to keep it dry. Built below the water table and often poorly-ventilated, these parts of the house are natural attractors of moisture. We employ a range of techniques both in and outside the house to deliver a dry and habitable basement.
Woodworm Treatment in Oxted
While there are many different types of woodworm, none of them is a match for our team of workers. We use water-based treatments to kill off any wood-boring insects and their larvae currently infesting your woodwork. Then we can repair the timber with a resin sealant or replace them if the damage is too far gone.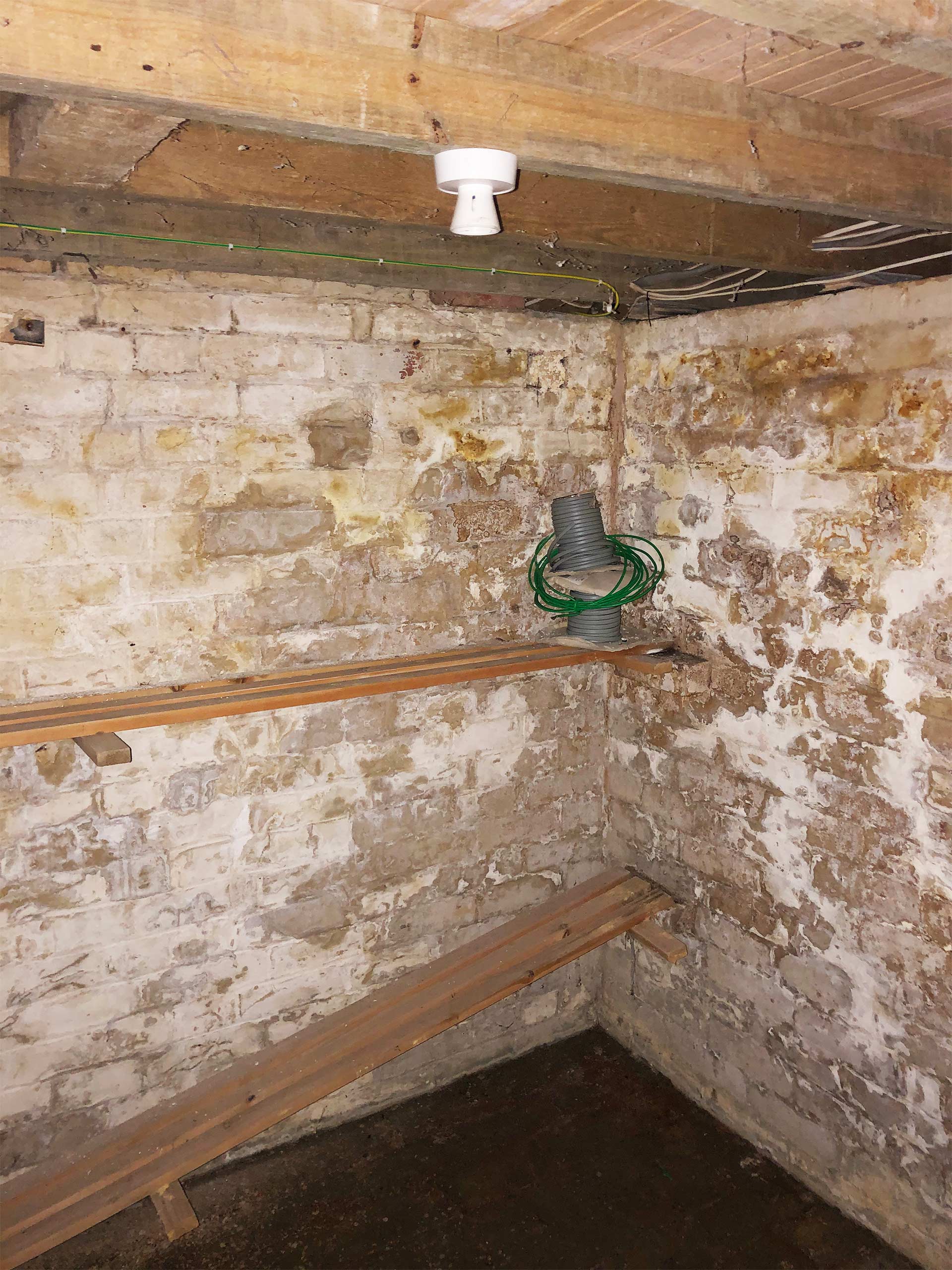 Your local damp proofing company
Being based in Redhill, The Damp and Timber Company is less than ten miles from our customers in Oxted. This leaves us well-placed to assist you with all your damp proofing requirements. Our team of workers have made the journey hundreds of times and know the route well. This ensures a prompt and punctual service evert time.