For property surveys across Surrey
Property Survey Solutions in Surrey
Damp is a condition that affects hundreds of thousands of homes across the UK. It has been known to cause serious damage to both domestic and commercial properties, if left unchecked. For this reason, most lenders insist on a full property survey prior to releasing funds for mortgages.
From our perspective, a property survey involves checking buildings for evidence of damp – but there is more to it than that. We are also looking for damage or imperfections that might later result in damp or water ingress. This includes cracks in the wall, missing roof slates, soil abating the property, and so on.
Property surveys performed by The Damp and Timber Company are guaranteed to be swift and efficient. Not only that, but we ensure a thorough survey with sufficient detail to satisfy lenders, insurers, and the like. Our team of surveyors carry out their inspections on properties across Surrey, covering a 10-mile radius around our Redhill office. This takes in the whole county and some outlying areas, including Reigate, Crawley, Dorking, Horsham, Oxted, Sevenoaks, and beyond.
Property Survey Solutions in Surrey
As a well-established property survey company in the Surrey area, we have much to offer our customers across the county. Here is what you can expect from us…
Top-to-bottom property surveys
Our property surveys are both in-depth and exhaustive. We inspect your property from head to toe, starting with the roof and finishing in the basement. We look over the entirety of the building, leaving no corner unexplored. This is essential, whether we are providing a survey for valuation or insurance, or just preparing our own damp proofing solution.
Roof inspection
Our inspections start with the exterior of the roof, and there is much to be investigated here. We are looking for signs of warping or twisting, particularly in relation to the chimney stack and any dormer extensions. We look at the state of the tiling and guttering, as well as the leadwork for signs of cracking or deterioration.
External inspection
With the roof checked, we move onto the rest of the outside of the property. This includes checking the brickwork and mortar for holes and cracks where water can seep in. We also examine the general condition of doors and windows, to ensure they are fully-sealed. Finally, we consider any drainage and sub-level ventilation on the property.
Roof cavity inspection
Once inside the house, our first point of inspection is the attic or loft space. Here we check the state of the timbers, paying close attention to signs of wet rot and dry rot. We look at the lining for evidence of tears or other damage. If there are windows, we check these for condensation.
Internal inspection
We make our way down through the house from the upper floor to the basement, checking all walls and windows. This includes both exterior and interior walls. This is looking for signs of damage, of course, and more for evidence of existing damp. We check for the familiar tide marks left by rising damp, as well as other indicators.
Detailed property survey report
Once we are satisfied with our survey, we produce a detailed and comprehensive report on our findings. Not only do we list all the faults we have found, but also how they might best be resolved. This means our customers have all the information they need at their disposal.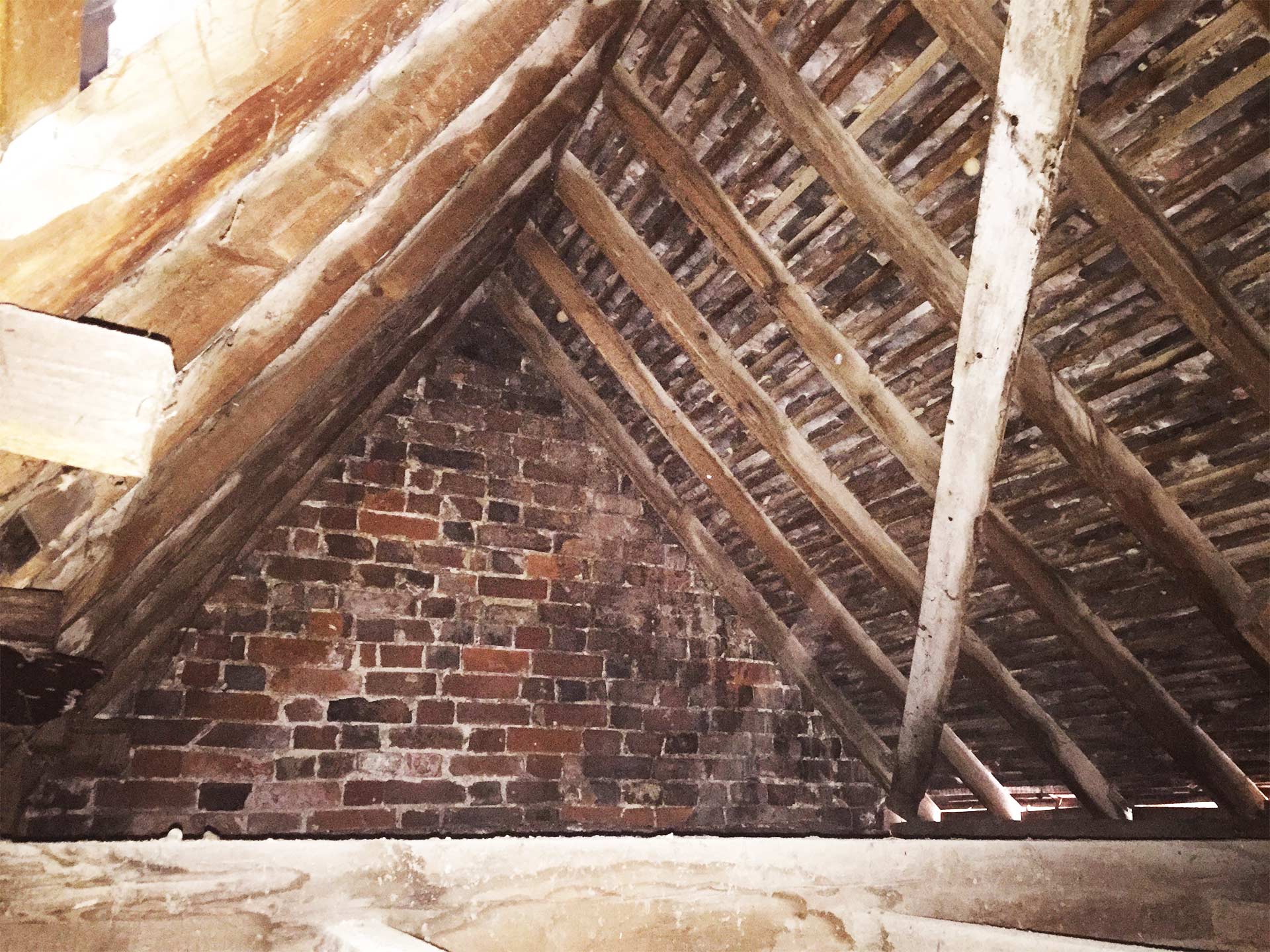 Your local property survey company
If you are looking for property surveyors in Surrey area, you should contact The Damp and Timber Company. From our office in Redhill, we travel across the county, performing quality property inspections. We cover a 10-mile radius that takes in our valued customers in Reigate, Crawley, Dorking, Horsham, Oxted, Sevenoaks, and beyond.