For damp proofing solutions across Surrey
Damp Proofing Solutions in Surrey
Here at the Damp and Timber Company, damp proofing is one of our most popular solutions. Damp affects many homes across the UK, including those of our local customers in Surrey. While some forms of damp are less serious than others, they can all cause significant damage if not treated.
A common cause of damp is water seeping in from outside. Whether through the soil or the brickwork, it can quickly result in weakened plaster, damaged walls, and more. There are, of course, ways to treat this condition. At The Damp and Timber Company, we have decades of experience identifying and eradicating damp. We use that expertise to come up with the most effective solution to your damp problem.
We ensure a fast and efficient damp proofing service, every time we are hired. We have the skill, experience, and tools to complete every job to perfection, resulting in a dry, safe home. This applies to properties across Surrey, including Redhill, Reigate, Crawley, Dorking, Horsham, Oxted, Sevenoaks, and beyond.
Damp Proofing Solutions in Surrey
As a well-established damp proofing company in the Surrey area, we have much to offer our customers across the county. Here is what you can expect from us…
Damp Survey
Before deciding on the best method for treating your damp, we must evaluate the cause and extent of the damage. Our experienced damp proofing team perform a survey of the affected area, establishing just how bad your damp situation is. Once we are satisfied, we can come up with an appropriate solution to resolve the issue.
Conclusions and next steps
With the survey completed, we can determine the best course of action to take to remedy your damp problem. We are an experienced team of professional damp proofers and will always come up with the most effective solution. Generally, this falls into one of two types – Damp Proof Course and Damp Proof Membrane.
Damp Proof Course (DPC)
A Damp Proof Course involves a water-based silicon barrier injected into your walls just above ground level. This solution seeps into the mortar and brickwork. Once it dries, it forms an impermeable layer that damaging water cannot pass. This protects your home from external water damage. Any existing damp will dry out over the course of a few days.
Damp Proof Membrane (DPM)
Damp Proof Membrane is another popular solution to damp caused by water ingress. This is most used in properties with concrete floors. It involves layer a waterproof plastic membrane across the floor, up the wall and through the brickwork. This is a much more invasive strategy, but one that can be more effective under certain circumstances.
A prompt and punctual service
When you discover you have damp in your home, treating it becomes a matter of urgency. The longer it is left, the more damage it can do. This means you need a damp proofing firm you can rely upon to turn up on time, every time. At the Damp and Timber Company, we guarantee prompt and punctual damp proofing services.
Experienced damp proofing specialists
Damp proofing requires a professional touch if you hope to get it right. At The Damp and Timber Company, we have years of experience in the damp proofing trade. Likewise, our team of damp proofers have been part of the industry for decades between them. They bring substantial expertise to every damp proofing job we take on.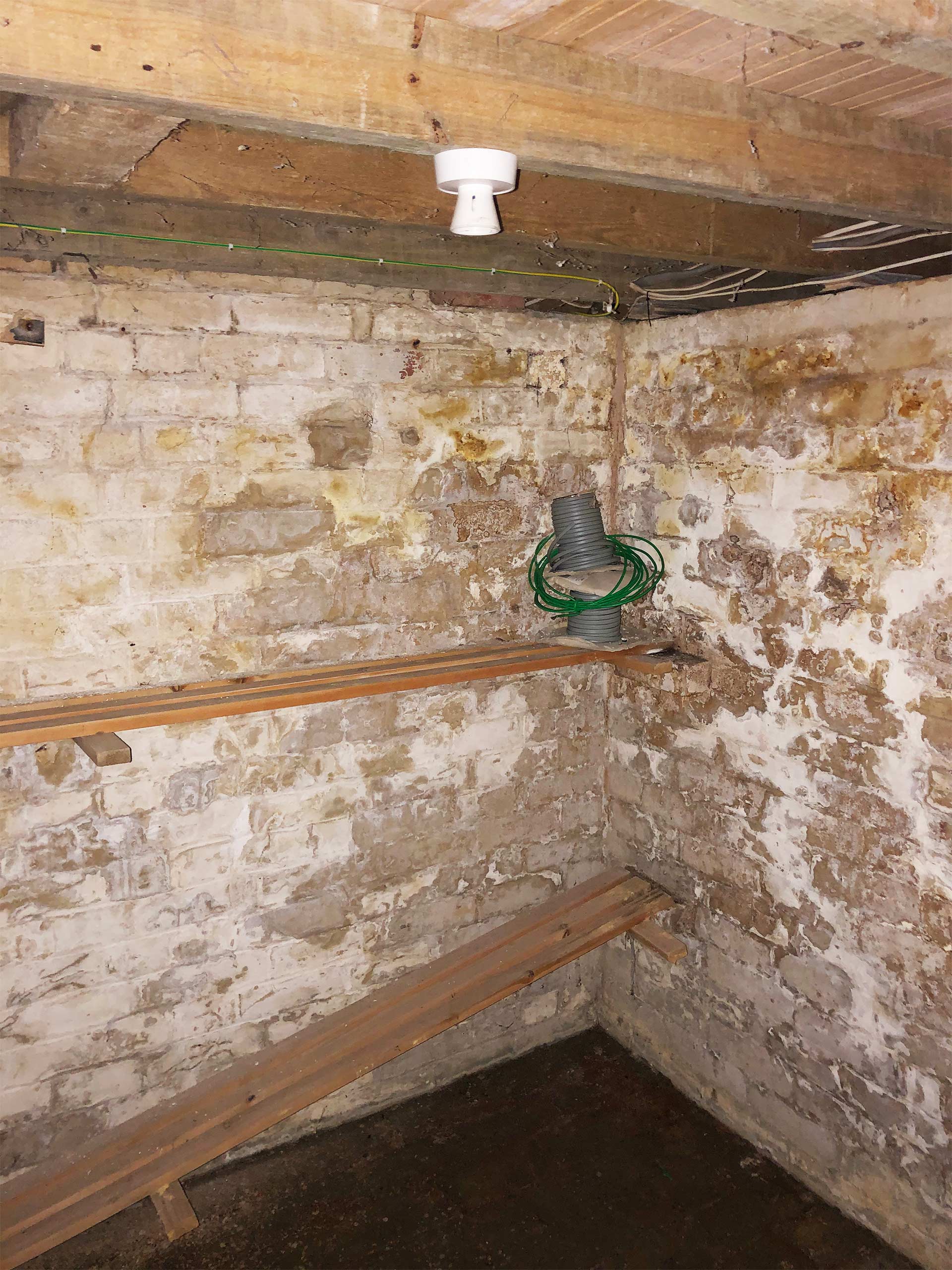 Your local damp proofing company
The Damp and Timber Company's main office is in the town of Redhill, Surrey. Our damp proofing team travel from here across the whole of the county, assisting our customers. They cover a 10-mile radius around our Redhill office. This includes our valued customers in Reigate, Crawley, Dorking, Horsham, Oxted, Sevenoaks, and beyond.